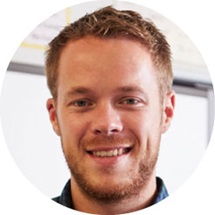 International students
Data
There is greater growth in the Australian postgraduate international enrolments than in undergraduate (Davis 2017).
Eleven percent (11%) of ACU's postgraduates are international students (OPSM 2017), more broadly in Australia 37% of postgraduates are international students (2015 DEET).
---
Unique challenges
International students face a range of challenges distinct from domestic students, including:
Higher financial cost for courses
Studying course full-time (no part-time options accessible if living in Australia)
Developing their English language whilst learning in English, including learning the language of their discipline
Living in a different culture
Experiencing a different university culture
Their country of origin may have very different copyright rules.
Additional resources
This booklet published by Melbourne University, provides a range of strategies for supporting international students, Teaching international students - strategies to enhance learning (Arkoudis n.d.). Strategies such as:

Internationalising the curriculum
Making lectures accessible
Creating opportunities for small group participation
Adopting an educative approach to plagiarism
Supporting students in developing critical thinking skills
Explaining assessment expectations
(Arkoudis n.d.).

Enhancing the experience and outcomes of international higher degree by research students (Tran, Green & Nguyen 2017). Includes a research digest and supervisor guides.
Finding common ground: enhancing interaction between domestic and international students (Arkoudis et al 2010) an investigation of how peer interaction can be designed and used, within the teaching and learning environment, to engage domestic and international students.