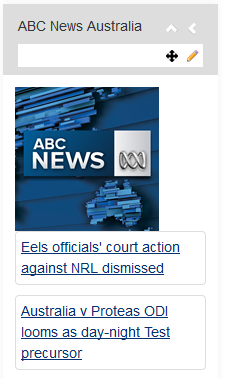 The Block is a versatile tool, which can allow you to bring in external web-based content for your students.
Using the HTML Block for example, you can embed a YouTube or Vimeo video, a social media feed, or embed any other content from the web.
Similarly, you can use a Remote RSS feed block to add a RSS feed to your LEO unit.
Every time your students log in, the HTML Block will have changed. Adding a HTML Block to your LEO unit will make it a dynamic, engaging, digital learning space.