To dock a block, click the left-arrow icon in the title bar of the block.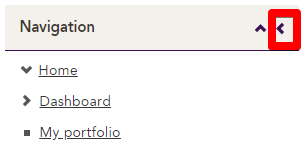 Once a block is docked, it will appear as a tab on the top-left of the screen. You can still access the menu in the block by clicking on the tab. You can dock multiple blocks this way. If you dock all the blocks on one side of a LEO page, it will make more space for the main content section of the LEO page to appear. Some users prefer to work with LEO this way.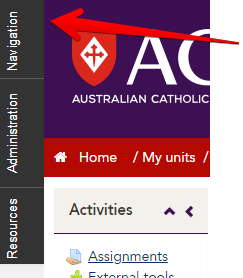 ---
To undock a block, click on the tab to open up the menu, then click the right-arrow icon in the title bar.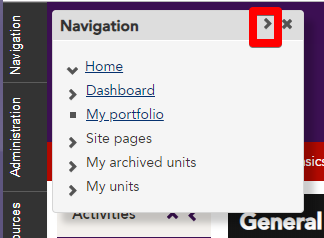 ---

You can also undock all blocks with one click. At the very bottom-left corner of the screen, is an undock all button.