The grades are displayed in the submission inbox on the 'Post date".
To view feedback, such as comments and rubrics, students must open their assignment through the originality report from the Turnitin submission inbox or the blue pencil icon.
The student view of the originality report will include general and individual comments in their assignment: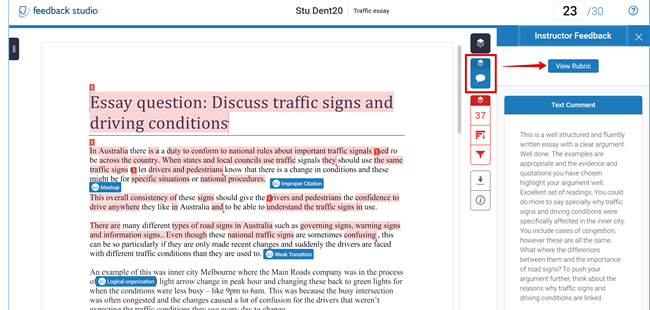 Printing a hard copy
Alternatively students can print out a copy of the Grades and Feedback. Comments will appear in the last pages of the report,. The option to print a copy in the grey section of menu, indicated by a download arrow.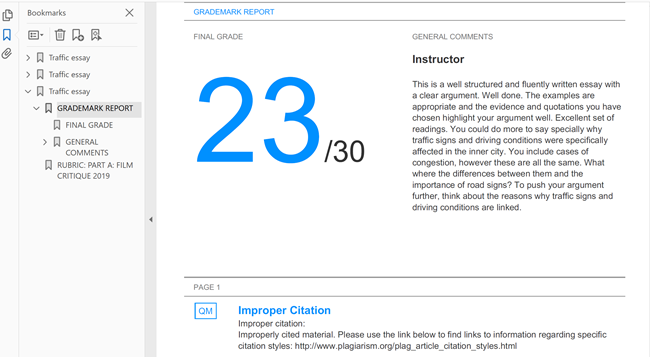 The "Student viewed paper" icon
When a student has viewed their paper an icon will appear in the submission inbox next to the Grade column.